Our creative team here at Enviro Waste have put together a GDPR Simplified Guide that walks you through all of the basics, the need-to-knows, and the parts that will help you avoid getting into trouble.
We hope that you will enjoy this free resource, and share it with your colleagues after. Here is a link to the PDF version of our GDPR Simplified Guide, if you wish to download it.
Do you want to go back a step and learn what GDPR is before you read this guide? What is GDPR and how does it affect you?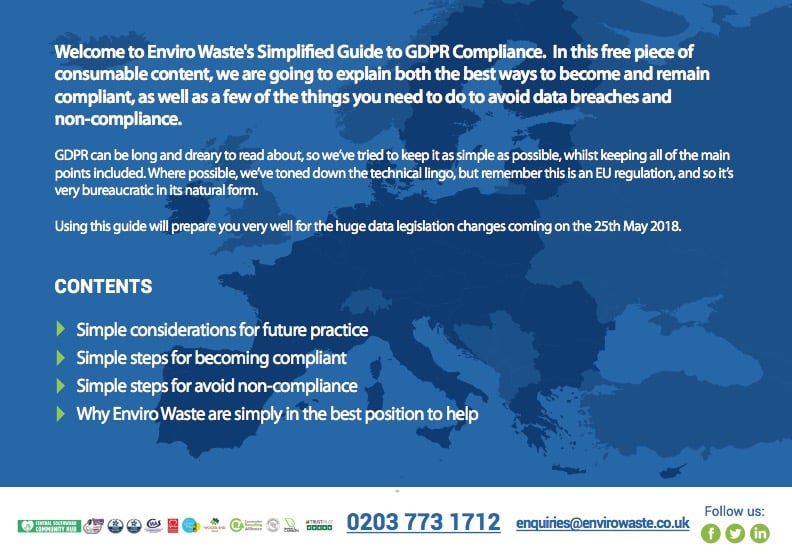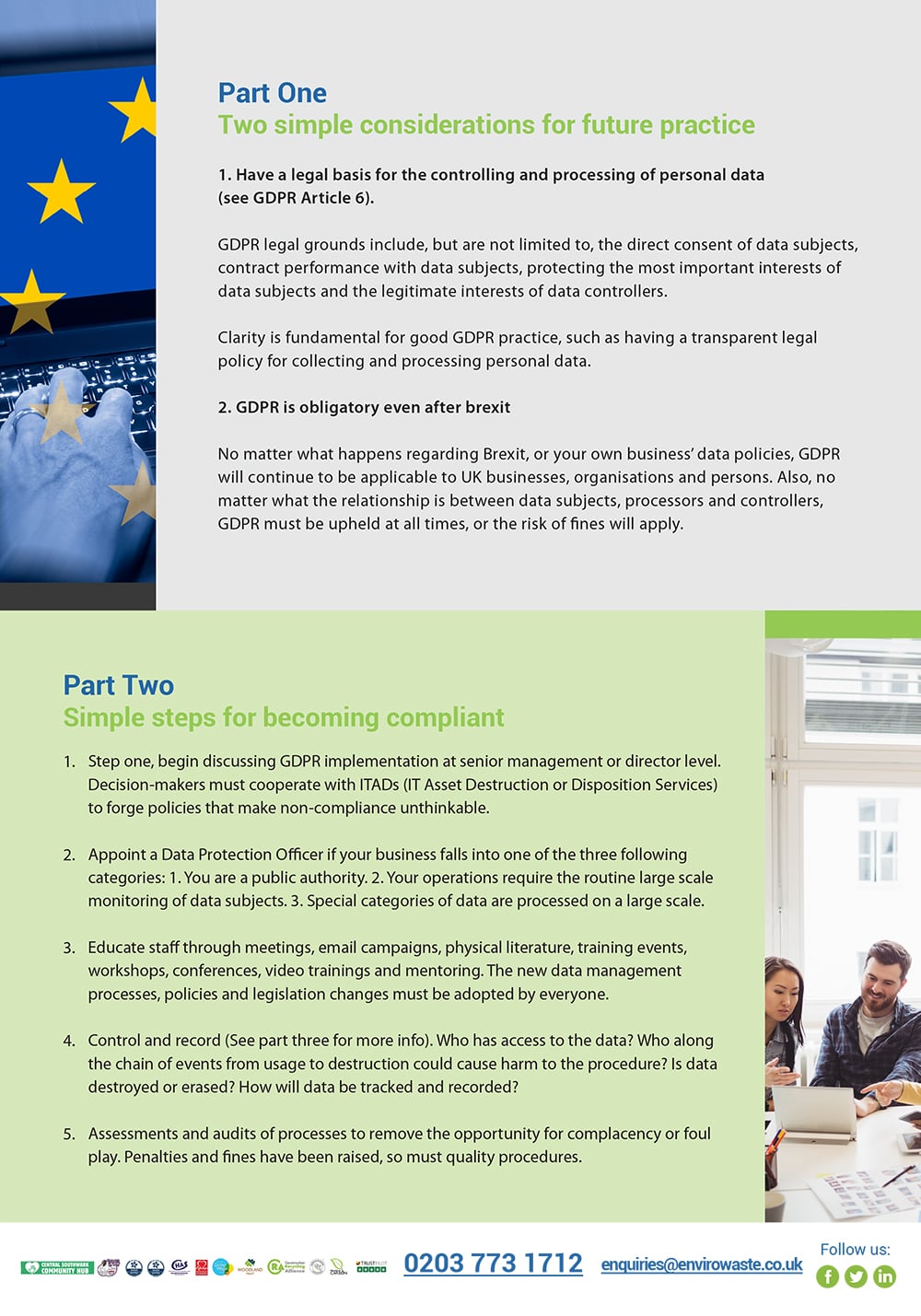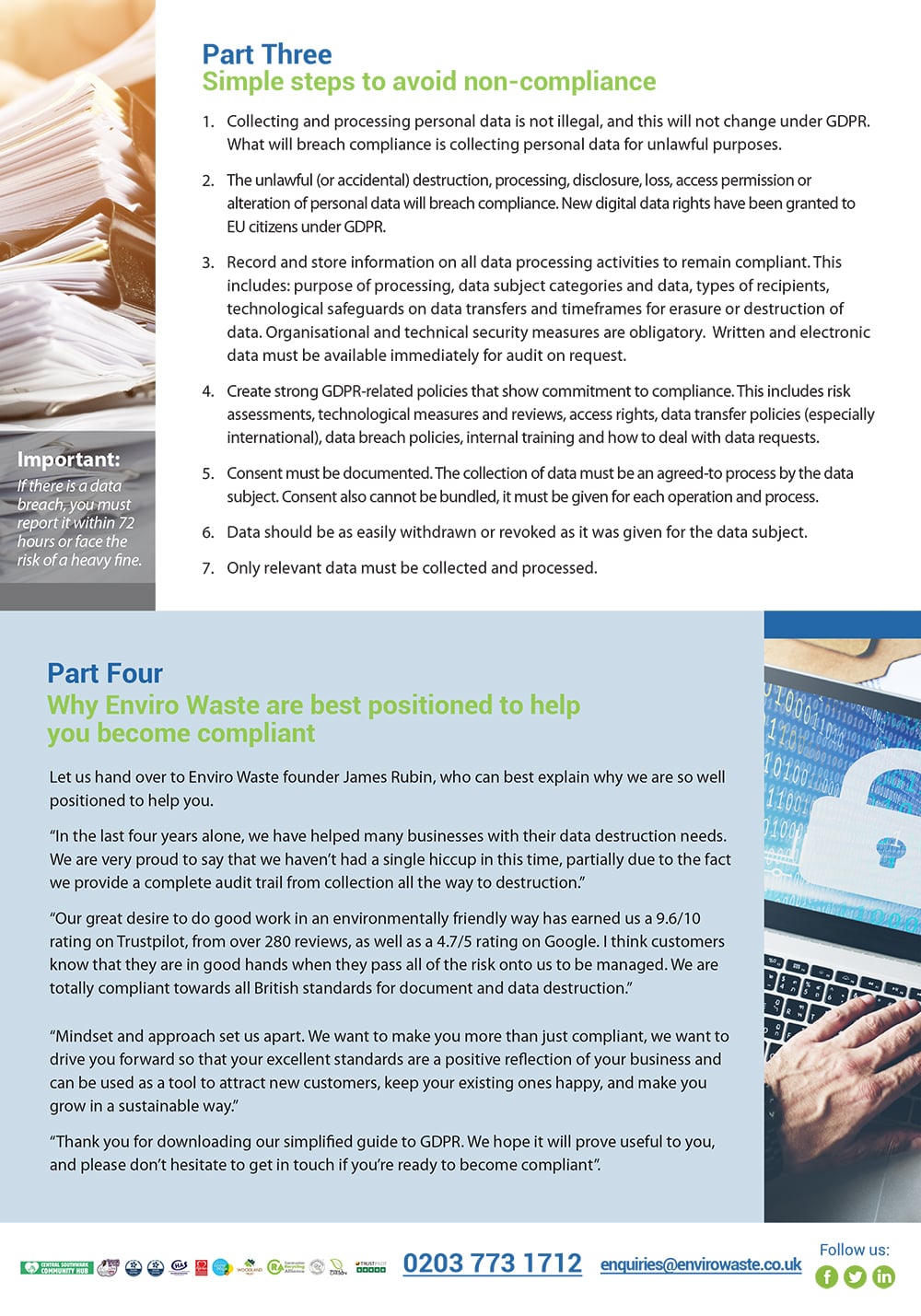 Thank you for reading our GDPR simplified guide!