Diamonds in the rough – Valuable things people throw away
Have you ever tossed something in the rubbish by mistake? Or lost something really valuable? Everyone has at one time or another, but most us have probably never trashed anything worth thousands or even millions. Here are just a few of the priceless pieces that have ended up in the landfill.
Virtually a millionaire: Millions of Pounds of bitcoins in the bin
Back in 2009, James Howell bought 7,500 bitcoins, the virtual currency used for many online transactions. Since they weren't a priority at the time, he didn't pay that much attention. Howells later did some cleaning and tossed out a few seemingly obsolete items, including an old hard drive. Not too long after that, he was browsing the web as we all do and noticed that Bitcoins had considerably gained in value. And he had 7,500 of them, right? But the bubble burst when Howells realized that the bitcoins, now worth a cool $7.5 million, were on the hard drive he'd trashed. It's hard to imagine how he must have felt, but at least Howells tracked down the discarded digital loot. Unfortunately, the hard drive is now buried deep within a huge landfill in Newport, South Wales, and the chances of recovering the virtual gold are virtually nil.
Gold in a skip: The man who lost a fortune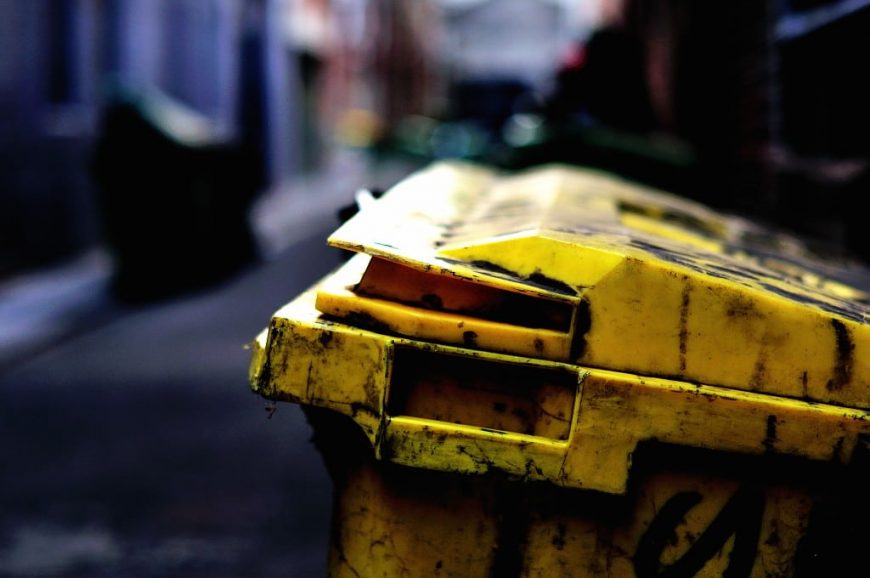 When a Pennsylvania man bought a painting for $4 at a local flea market, he didn't expect it to be worth a fortune. The man liked the frame and wanted to restore it, but when this wasn't possible he prepared to throw the frame away. When he removed the painting from the frame, he found a folded up piece of paper. Not that unusual perhaps, except that the paper was one of 24 known copies of the U.S. Declaration of Independence. These were sent out as bulletins to spread the good news around the newly independent colonies. The rare historic document sold at auction for $2.42 million, not a bad profit at all.
Lucky lottery litter – Finding that elusive diamond in the rough
And finally, although some people have unintentionally thrown away fortunes, others make a habit of looking for diamonds in the rough. Edward St. John was a regular visitor to a convenience store inn Massachusetts, where he would go through the dumpsters looking for lottery tickets. Pretty pointless, you'd think, since who would thrown away a winning ticket? However, in 2005 St. John found a $1 million ticket in the garbage. The man who bought the scratch-off ticket sued St. John when the story hit the news, but St. John only had to give up $140,000 of his winnings. I guess it pays to troll the trash, at least sometimes.
Image source