An environmental waste clearance company has found a bone of apostle Pope St. Clement during a routine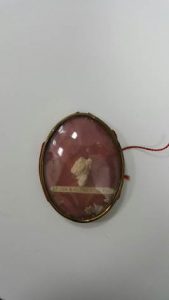 Envirowaste.co.uk found the bone in a red and gold, wax-sealed case, during a routine collection in central London last year, but workers didn't realise what they had until it was appraised several days later. The company is now calling on members of the public to help find an appropriate final resting place for the bone.
Pope St. Clement is considered to be the first apostolic father of the church, the third successor to St Peter and the fourth Pope. He was known as St. Clement of Rome and was Pope from 92 to 101 AD. It is said he died in 110 AD at the age of 75, making the bone nearly 2,000 years old.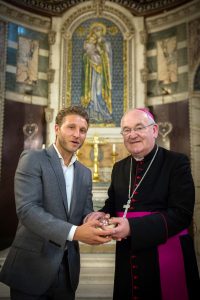 UPDATE:
After having over 650+ suggestions from over 9,000 visits to the page, we have decided the bone should be rested at Westminster Catholic Cathedral, which was a suggested resting place by many members of the public after our appeal.
The bone of Pope St Clement were successfully returned to Westminster Catholic Cathedral on Tuesday 19th June 2018, where it will be laid to rest on display as part of the Cathedrals treasures exhibition.